NOW AVAILABLE:
Westfield NJ Office Space for Rent
Book this conference room / office space by the day on East Broad St. in downtown Westfield, New Jersey.
---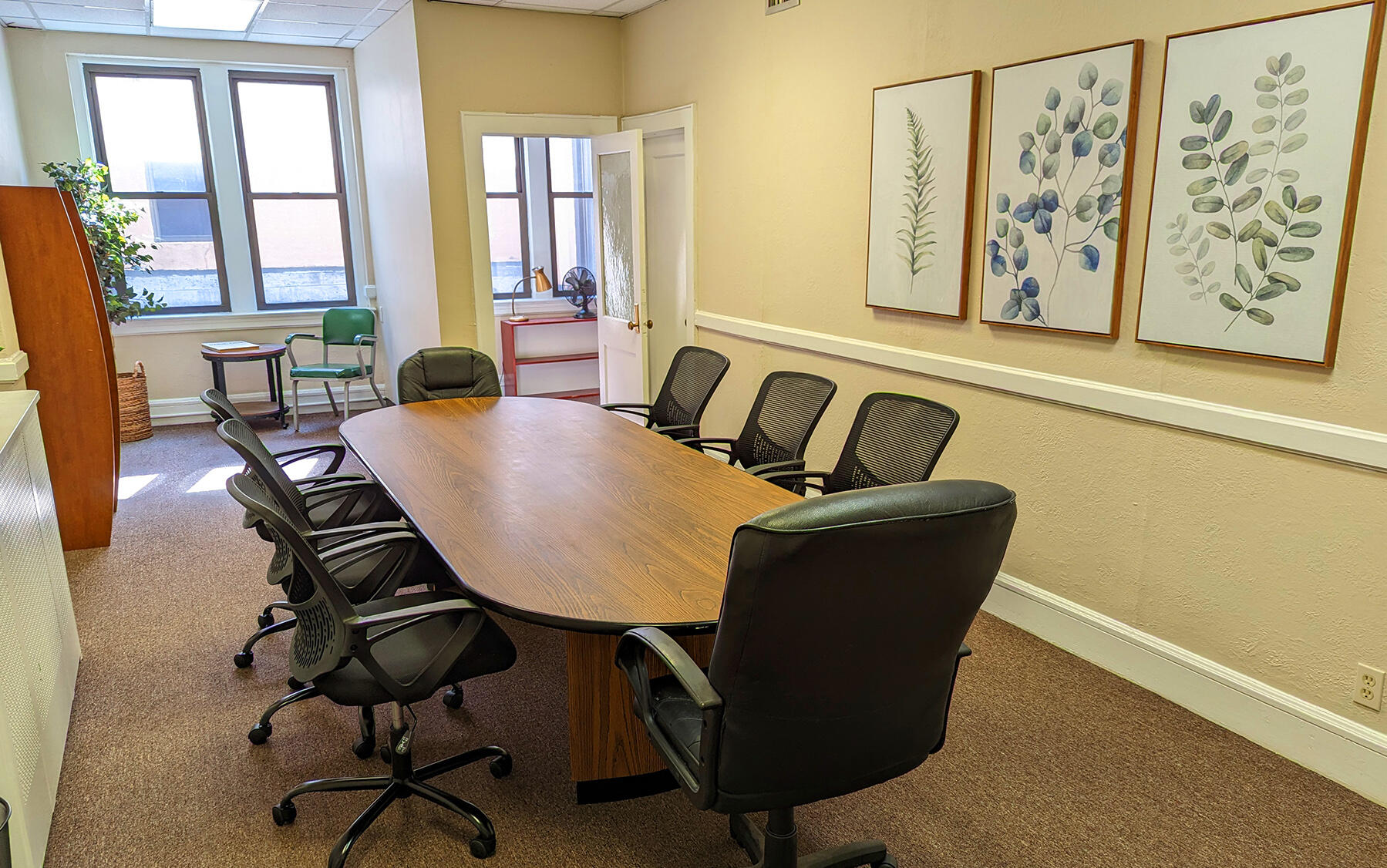 About the space
This is a spacious conference room for rent on the second floor of one of Westfield's historic buildings. It can accommodate up to eight people and includes a large conference table, comfortable chairs, and high-speed Wi-Fi.
Approximately 29'x11'

Has a 10' foot long conference table with 8 chairs

Steps away from Westfield restaurants and coffee shops
Multi-use
Meet with clients or co-workers in this bustling Westfield location, or enjoy an office to yourself, away from the house and kids.
High-speed wi-fi included

Has access to two shared restrooms on the floor

Has central AC and radiator heat

There is plenty of metered parking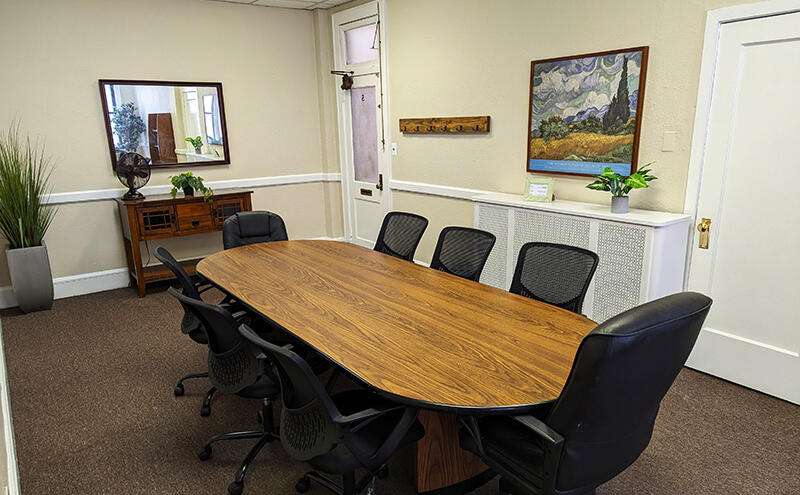 FULL DAY RENTAL from 10am-5pm
Rent the space for one or multiple days, based on availability. Process:
Request dates via the form below

Fill out some quick information

Pre-pay with a debit or credit card

Show up on your day!
Reach out to book, or schedule a viewing first 👇
FAQs
Can I reserve the office space for more than one day?
Yes, reach out to us using the contact form above to request multiple dates.Can I reserve a specific day of the week for multiple weeks, like every Tuesday?
Yes, if available. Reach out above to inquire.Is the conference room bookable on weekends?
In some circumstances, yes. Feel free to inquire.Can I rent the office by the hour or half day?
Yes.Is there an elevator in the building?
No, only stairs.Is there parking?
There is plenty of metered parking behind and around the building.Is there a TV monitor or white board?
Not yet.Can I come see it first?
Of course. Contact Matt using the form above to arrange.Will I get a receipt for the rental to expense or write-off?
Yes.What if I have other questions?
Reach out using the form above.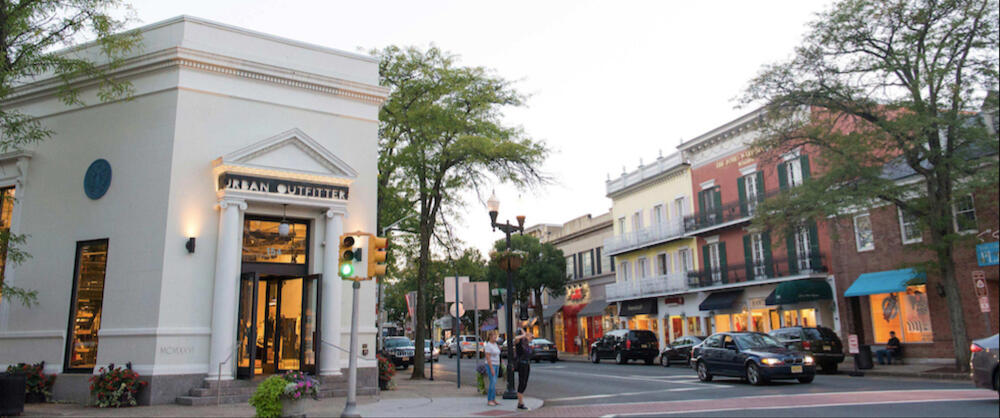 Why rent an office or conference room in Westfield?
Downtown Westfield NJ is an awesome mix of both big retail and mom & pop stores, all within walking distance of the office space. It has the feel of a sophisticated town mixed with just the right amount of quaintness and charm. It's upscale, but not stuffy.Whether you are a startup or an established company, working in Westfield offers a host of benefits that can help improve the personal connectivity of your business. Why this might be the perfect location for your business:✅ AccessibilityWestfield is conveniently located just 30 minutes from Newark Liberty International Airport and a short train ride from New York City. This makes it easy to connect with your clients and partners from all over the world.✅ Dynamic CommunityDowntown Westfield is home to a diverse and thriving community of businesses, including retail shops, restaurants, and professional services. This valuable environment provides plenty of opportunities to network and collaborate with other businesses, which can lead to new business opportunities and a more vibrant workplace culture.✅ Ample ParkingOne of the biggest challenges of working in a bustling downtown area is finding convenient and affordable parking. However, Westfield's downtown area offers ample parking options, including street parking and several lots. This makes it easy for you and your clients to park and get to work quickly and stress-free. Just be sure to read the signs carefully!✅ Walkability & AmenitiesDowntown Westfield is designed to be a walkable area, making it easy for you and your colleagues to get around and explore the local shops, restaurants, and attractions. This can be a great way for you and your team to unwind during your lunch break or after work and to support the local economy.Overall, working in downtown Westfield, New Jersey has many benefits that can help your business thrive. With easy access, a modern community, ample parking, walkability, and various office spaces, this area is a great choice for businesses of all sizes and industries. So if you're looking for Westfield office space for rent, feel free to book a space with us and experience the many benefits of working in this thriving suburban town!
---
Copyright Westfield-Offices.com 2023